Day Camps
We are very excited to announce the Summer Day Camps of 2021!
Registration is now open! 
Camps will be limited in number to comply with Public Health guidelines. All camps will be run outdoors, regardless of the weather. All details including a description of each week of camp can be found on the registration link HERE! 
Details on camp themes can also be found in the PDF document in the related documents section on the right hand side of this page.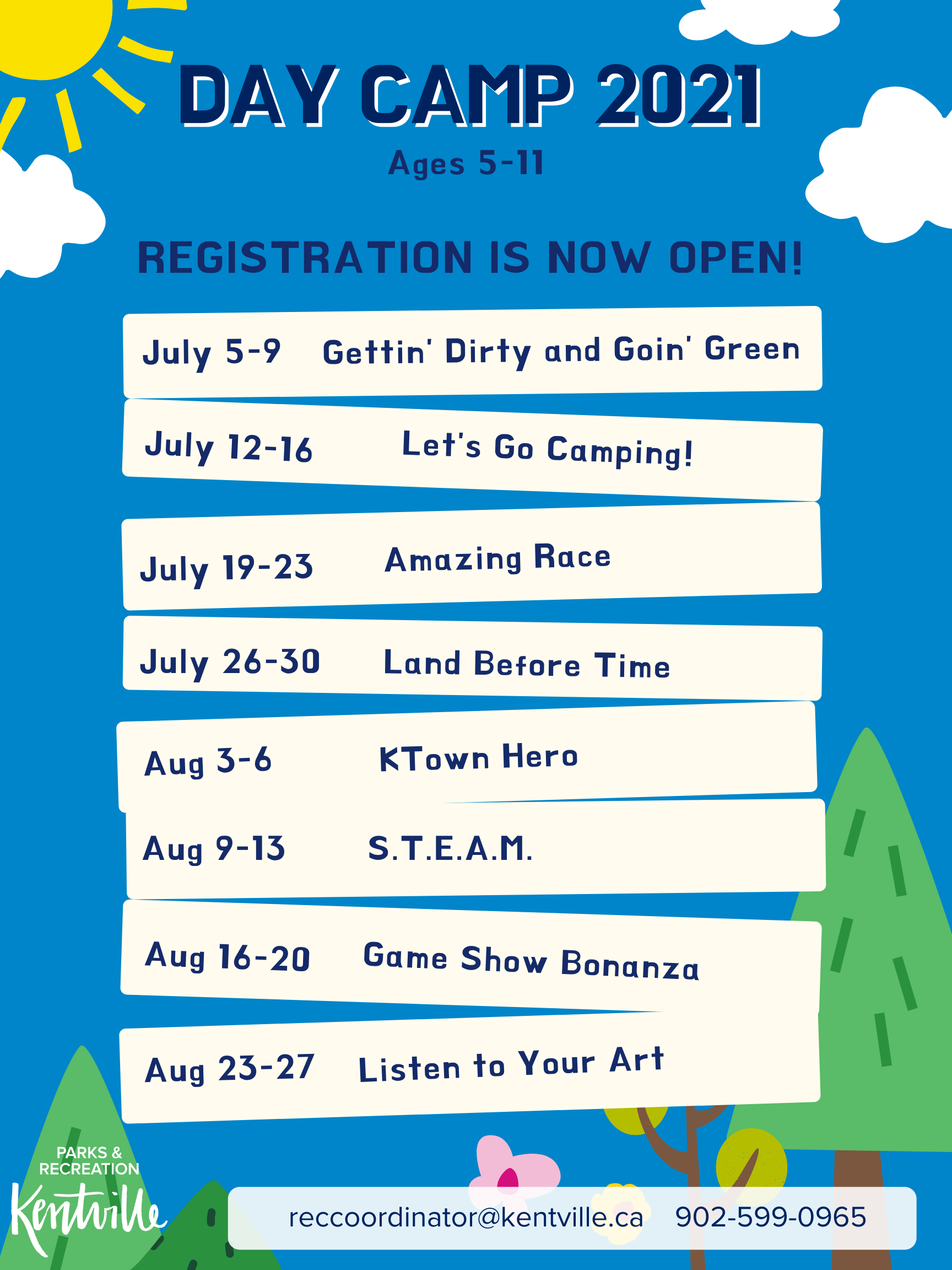 LUNCH PROGRAM: This summer we will be offering a lunch program for our summer camps through T.A.N. At $5.00 a day. This lunch program does not include snacks. 
*Please note that we are unable to accommodate any allergies, dietary restrictions, or preferences. Please choose the specific days you require or if you would like to purchase the lunch program for the whole week in the "Extra Fees" section when registering.