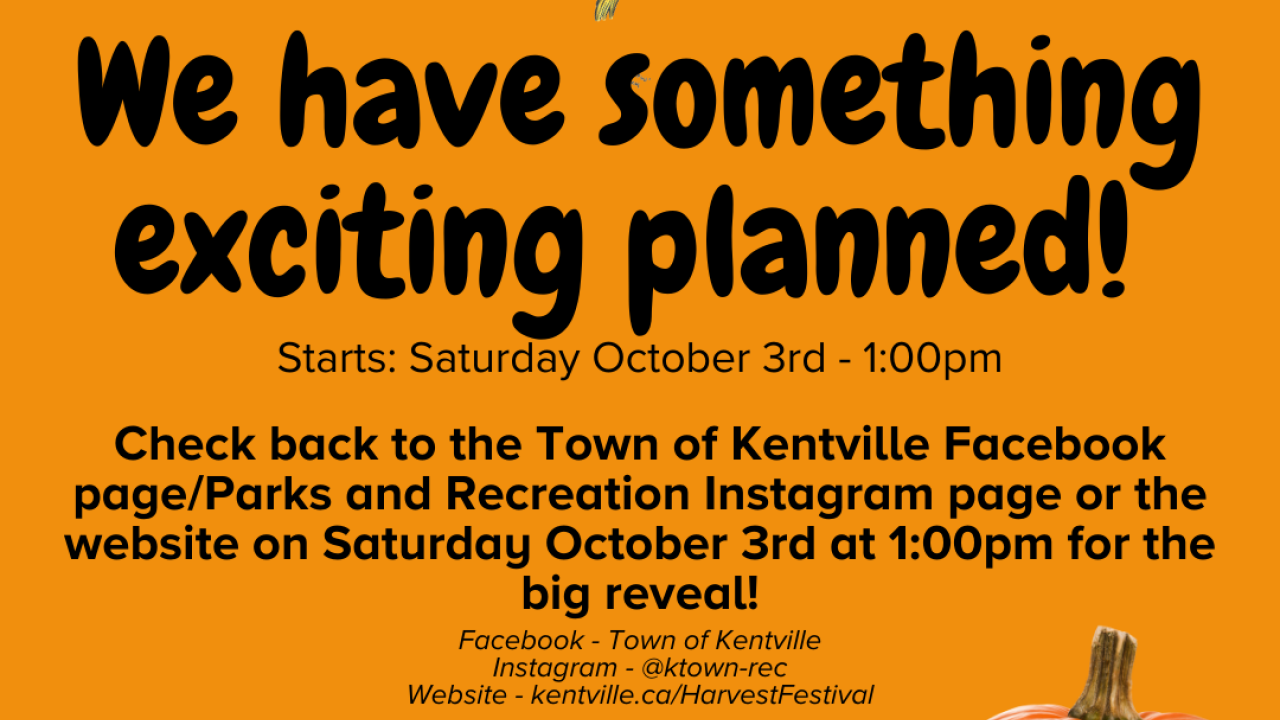 Surprise Event
The Great K-Town Pumpkin Hunt
There are 200 pumpkins hiding in the parks and on the trails in the Town of Kentville, and now it is up to you to find them! You find a pumpkin, you get to KEEP it!
INFO
Find a pumpkin with a code on the bottom and take it home with you! Enter your information and code at www.kentville.ca/PumpkinHunt before Friday October 30th at 4pm!
Hundreds in gift cards, TOK swag and more to be won!
RULES
All pumpkins as part of the Pumpkin Hunt will have a code written on the bottom
Do not remove pumpkins that are part of a residential or business display, or that does not have a code on the bottom. No pumpkins will be hidden on private property.
Maximum of 1 per person (Family of 4 - can gather up to 4 pumpkins)
Winners will be announced once all pumpkins are found/codes are submitted or on Monday November 2nd.
Use these pumpkins as you wish!
HAVE FUN!
HINT
All pumpkins can be found on public properly, such as Miner's Marsh, The Kentville Ravine, The Gorge, Oakdene Park, Memorial Park and the Harvest Moon Trail