The market is a great excuse to spend your Wednesday in Kentville! Our market boasts 12-15 vendors during the outdoor season. Many visitors stop in for a healthy lunch and pick up their groceries at the same time.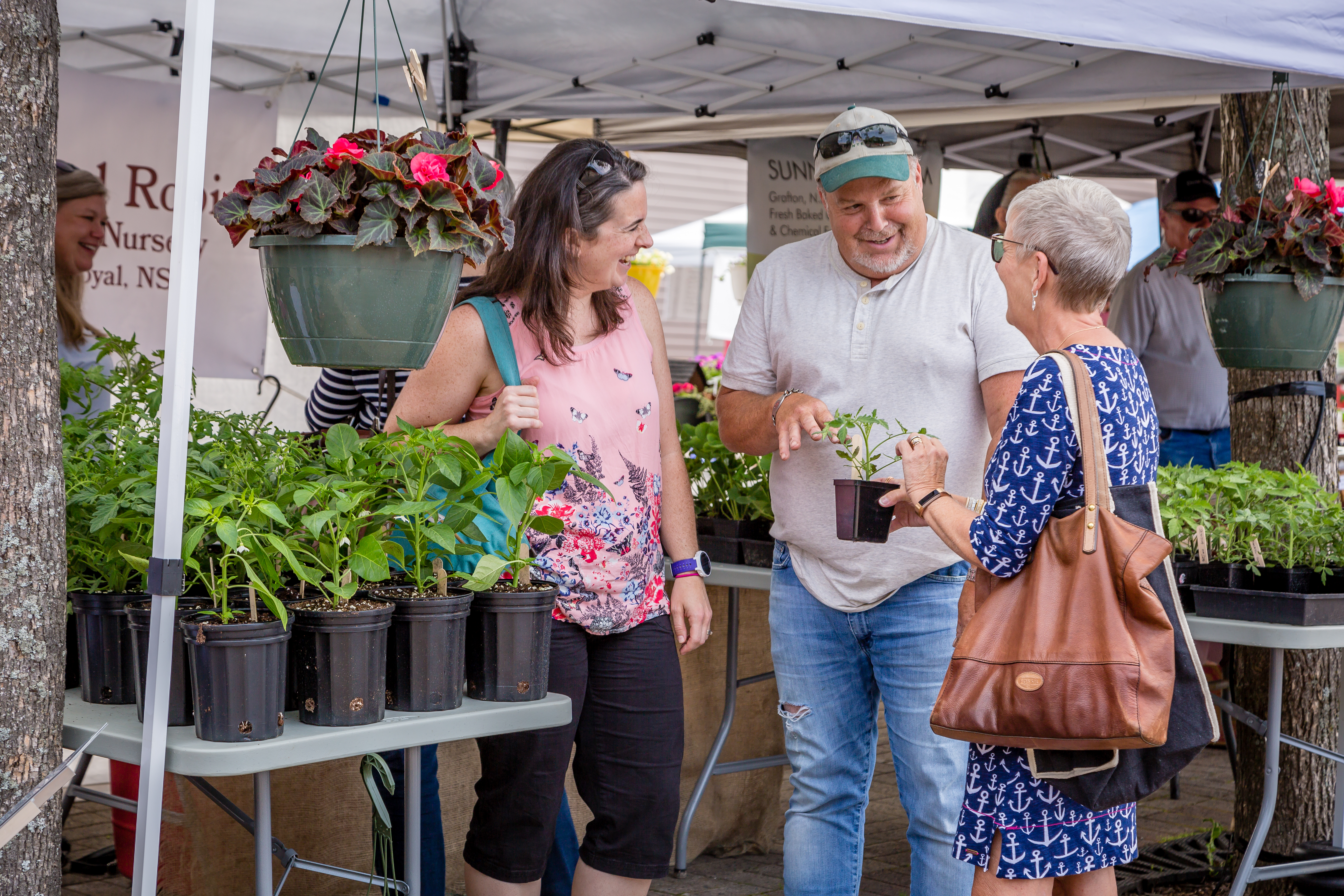 A commitment to 100% Nova Scotian product is our top priority. Our emphasis is on local food producers and artisans who focus on locally-sourced ingredients and materials. On any given day, you are likely to find a wide and inspiring selection of products such as:
fresh vegetables, herbs, fruits, and other produce
sweets, desserts, and specialty baking
local meats, sausages, cheese, and eggs
plants, flowers, and seeds
pantry items, condiments, and seasonings
fair trade coffee and organic tea
local wines, beers, ciders, and spirits
several unique prepared food items
hot and cold lunches
artisan crafts and jewelry
gifts, apparel, souvenirs, textiles, and fine art
bath and body care, soaps, and herbal products
jams, jellies, and preserves
From May to October the market runs from 10 a.m. until 1 p.m. in the Kentville Centre Square.
The market began in 2007 as a joint project of the Town of Kentville and the Wolfville Farmers' Market. After four steady and successful years of growth, the market became its own entity in 2011. It is now a fully independant operation managed by the Board of Directors for the Kentville Farmers Market and Community Garden Society.