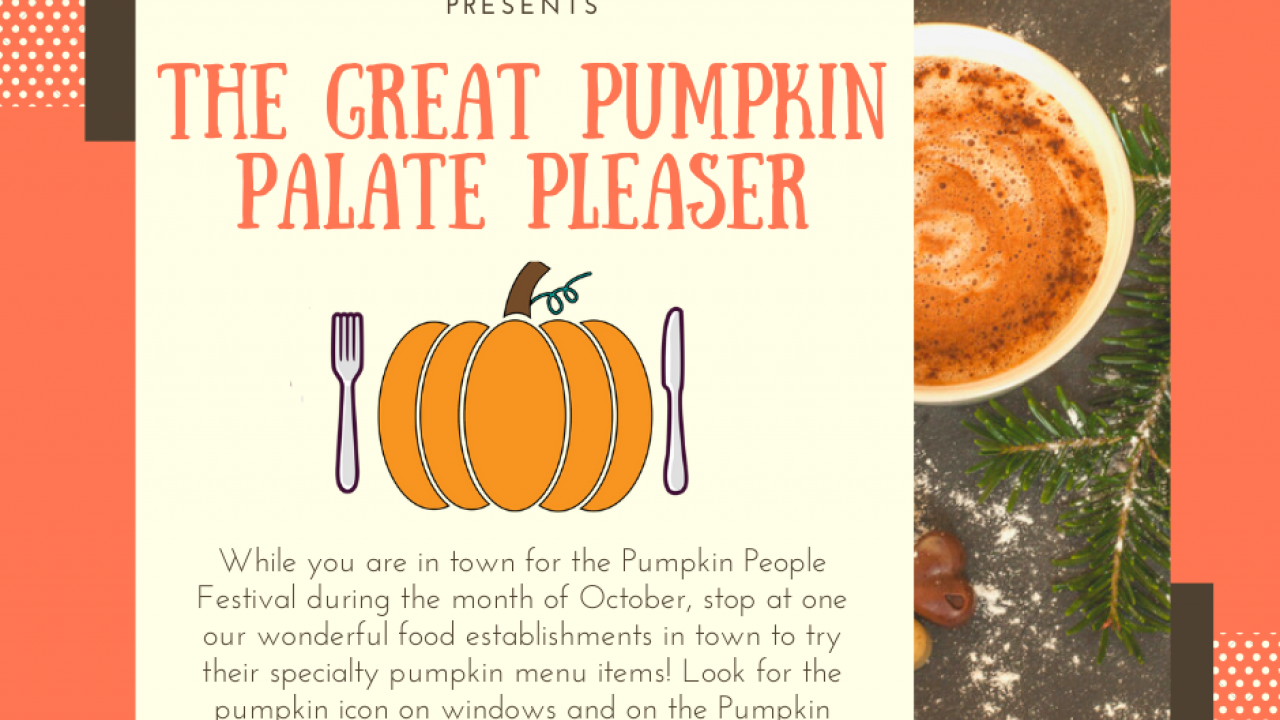 The Great Pumpkin Palate Pleaser
Kentville Business Community is launching the first annual month-long culinary celebration of all things pumpkin called "The Great Pumpkin Palate Pleaser". While you are in town for the Pumpkin People Festival during the month of October, be sure to stop at one (or a few!) of our wonderful food establishments in town to try their delectable pumpkin menu items! Participating restaurants and cafes include:
Maritime Express Cider Co. - Pumpkin Chai Cider and Homemade Spicy Pumpkin Soup
Sable Shortbread Company Ltd. - Pumpkin Spice Shortbread Cookies and Giant Pumpkin Cookie Cakes
T.A.N. Coffee - Pumpkin Spice Latte and Mini Pumpkin Cheesecakes
Half Acre Café – Pumpkin Pecan Cinnamon Roll
Kings Arms Pub – Schoolhouse Brewery's Pumpkin Ale and Homemade Pumpkin Cheesecake
Paddy's Brewpub & Rosie's Restaurant – Pumpkin & Pancetta Fettuccine and Pumpkin Ale
Watch for the participating logo in windows and on the Pumpkin People Festival map. Use the hashtag #greatpumpkinpalatepleaser to share your tasty dishes!