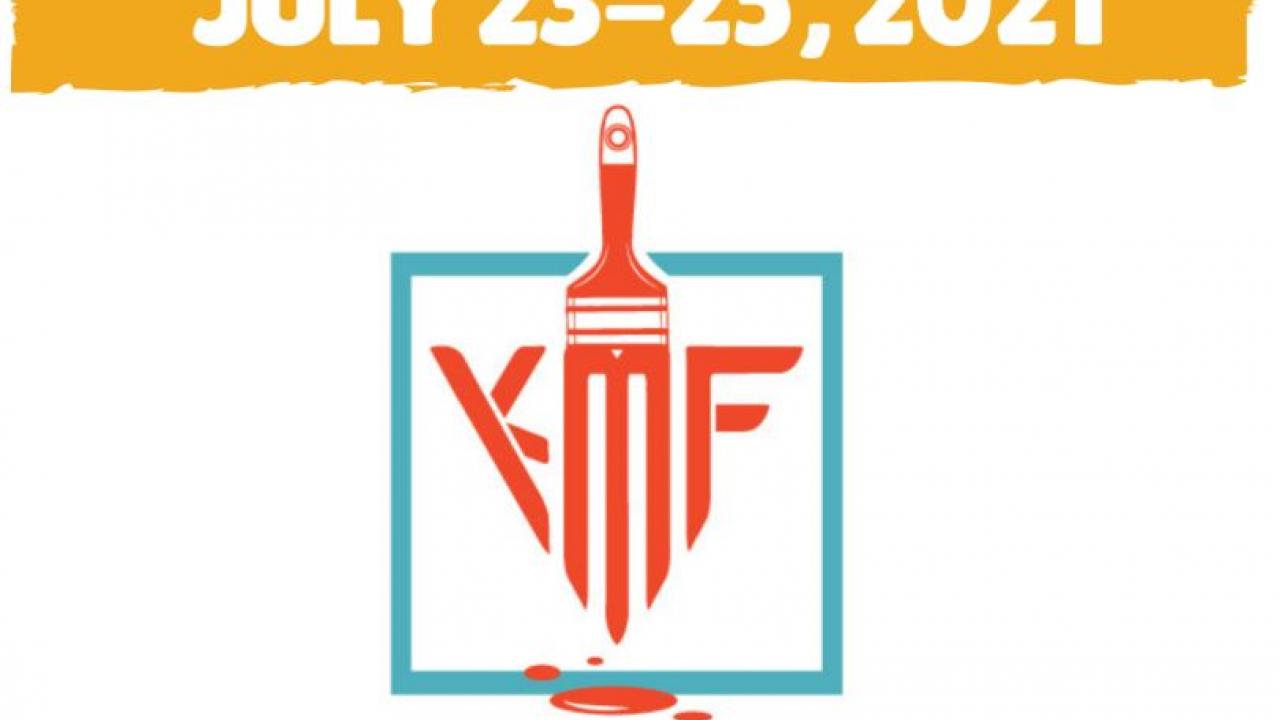 Kentville Mural Festival 2021
Join us for the first annual Kentville Mural Festival: #weARTkentville!
6 artists will be painting 6 murals over 3 days. Come to Kentville between July 23rd-25th to watch as artists brighten the town! There will be children's arts activities in Centre Square facilitated by the Kentville Recreation Department 11am-1pm and activities for all ages facilitated by Tides Contemporary Art Gallery 2pm-4pm, as well as live music in Centre Square 4pm-6pm.
Everything is free to attend!  Click here to visit the event website!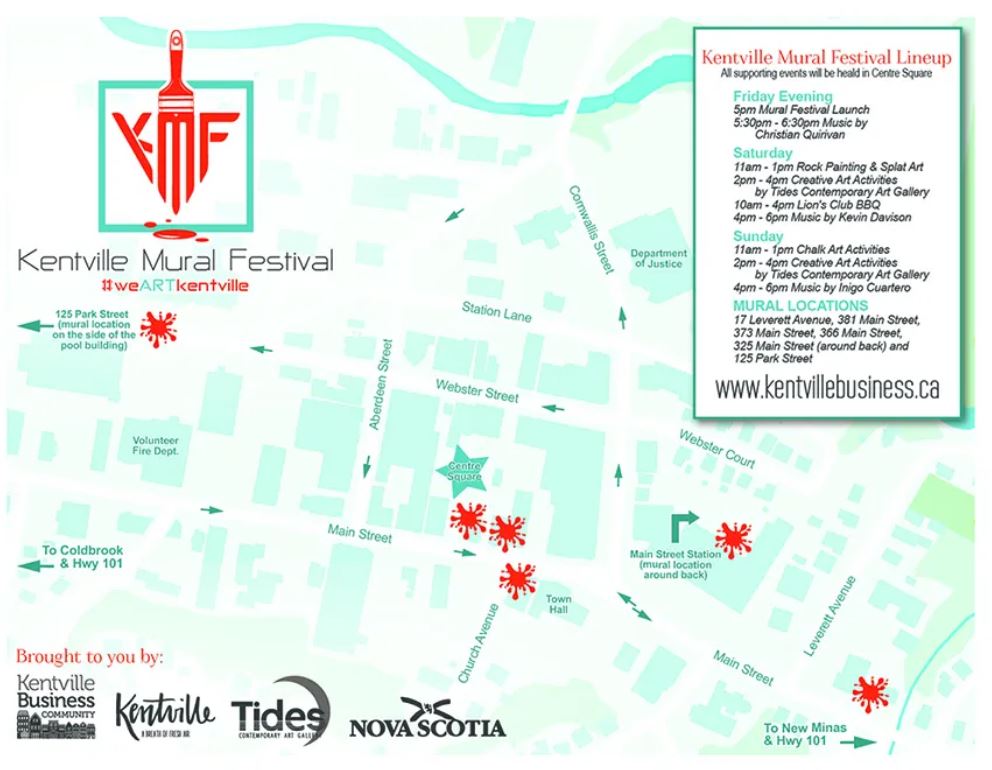 This event is funded by Kentville Business Community, Town of Kentville, and Communities, Culture & Heritage.
With special thanks to event partner Tides Contemporary Art Gallery, as well as Cleveland's Carpet One, Chisholm's, and Fraser's for donating supplies, and Phantom Effects for the design work.
Join the Facebook page for up to date information!
Have Questions?
Contact info@kentvillebusiness.ca