Kentville is a compact and friendly place which makes getting around by bicycle fun and easy.  Navigate downtown, grab some groceries, and visit a park, all on two wheels. In Kentville, it's easy. Want to get off the roads? Great! Kentville is perfect for bikers of all skill-levels and abilities.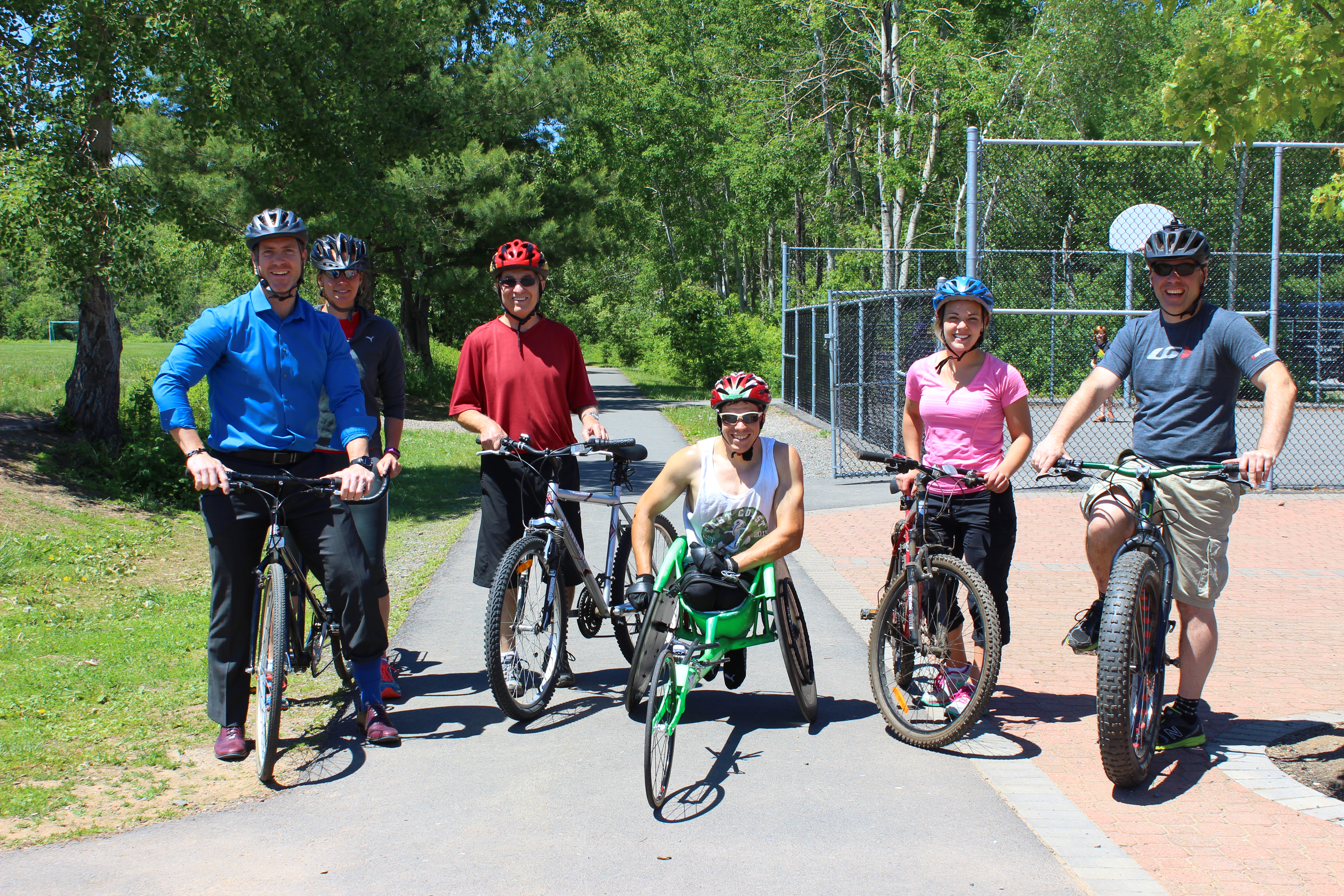 Kentville's trail systems are some of the best in Eastern Canada.
The Gorge is open year-round for mountain biking and fat tire riding. It features single- and double-track trails for the beginner to advanced rider, and a skills park for all ages.
4X (four-cross) track at Burgher Hill.
All Kentville trails are open to cyclists including the 7.5 km of Harvest Moon Trail that run through Kentville, including a paved section from which runs from Webster and River Streets by the Arena to KCA school and the Recreation Hub.
The Skate park at Memorial Park is open year round  for all wheels including skateboards, scooters, rollerblades, BMX bikes, and wheelchairs.
Kentville provides bike repair stations with air pumps and basic tools to fix or maintain your bike. These stations are located at Eaves Hollow, Town Hall, The Gorge, Memorial Park across from the Tennis Courts, and by the Recreation Hub.