Skiing, Snowshoeing, and Sledding
When the snow comes—and it always does—Kentville knows how to get out and enjoy it!
All trails in Kentville are open for snowshoeing and we highly recommend exploring The Gorge and the Kentville Ravine on snowshoes. Don't own your own pair? No problem—you can borrow some for free as part of our equipment loan program.
Hills at Memorial Park, Burgher Hill and Oakdene Park are wonderful for sledding. Oakdene Park and Burgher Hill feature Playboxes with sleds in them for everyone to use - free of charge- for winter fun.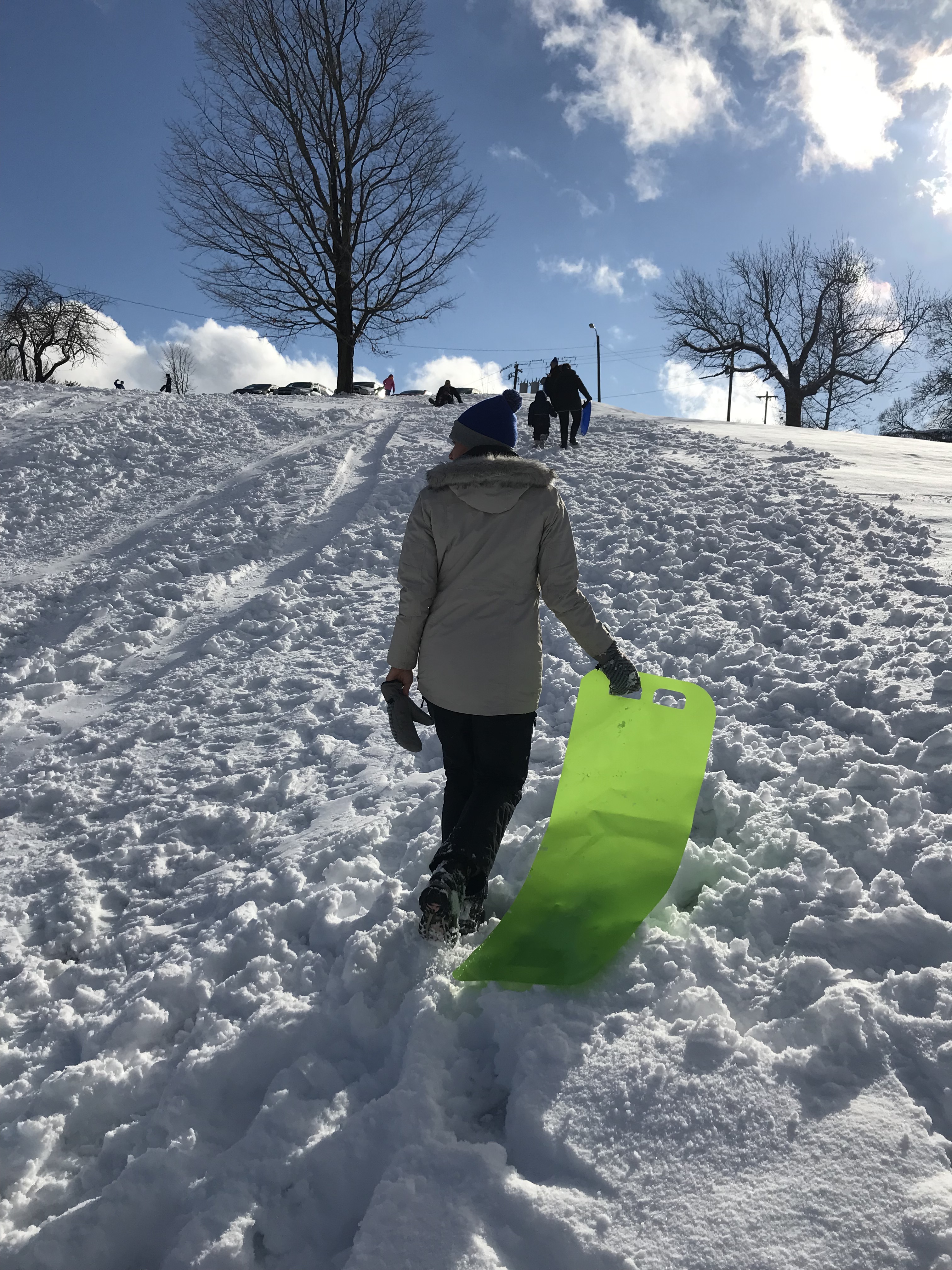 Cross country skiing is allowed on all Kentville Trails. When conditions permit, there's a groomed track for classic cross country skiing at the outdoor running track at Memorial Park, the Gorge and Harvest Moon Trail. In 2022, we have partnered with Scotia XC Ski Club (give them a follow on Facebook) to offer a 2km groomed cross country skiing loop that can be accessed at the Gary Pearl Drive/West Main Street intersection - when conditions permit. 
Looking for downhill skiing? Check out Ski Martock, only a 40-minute drive from Kentville.  it's practically in our backyard!