Some departments within the town are supported by a committee, a board, a commission, or an advisory group. The members of these groups are typically staff of the organization they serve, members of the Kentville Town Council, and sometimes, members of the public.  Council and volunteer membership on committees, commissions, and boards is generally reviewed each year. If you're interested in joining a committee and helping Kentville grow and thrive, contact the chair of the board or committee you are interested in!
Council
Kentville residents elect six councillors and the mayor every four years during municipal elections. This team meets each month during the Council Advisory Committee (CAC) meeting with directors to understand town operations, and to receive recommendations from staff.  During council meetings on the Last Monday of each month, council considers these and other recommendations and makes decisions in the best interest of the town. Both the CAC and council meetings are open to the public, either live at Town Hall or online using Facebook Live.  All council meetings and council meeting highlights are available on the town's YouTube channel (see Helpful Links).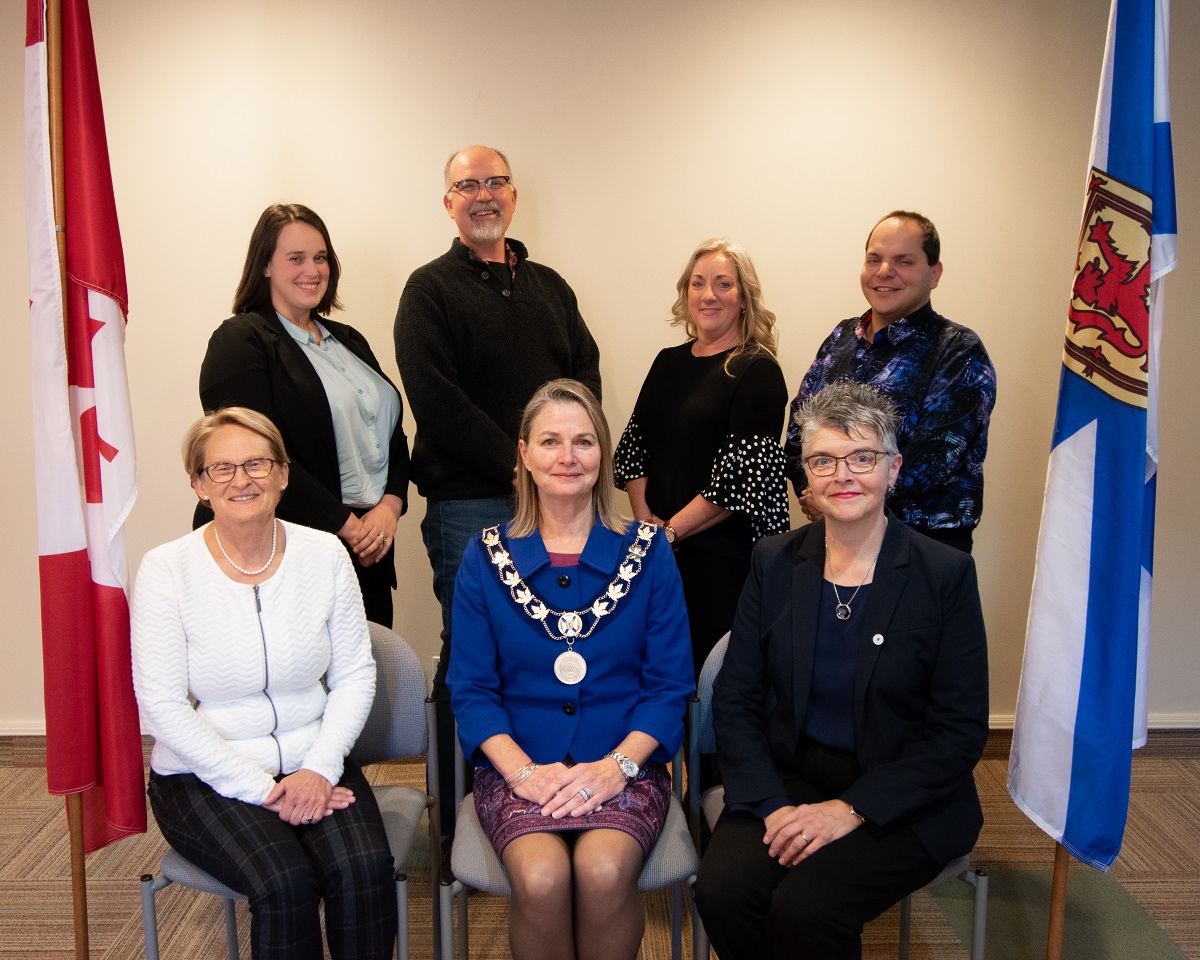 The next municipal election will be held in November 2024.
Council Advisory Committee
This Council Advisory Committee (CAC) consists of department heads and council and is a means for staff to share their work and their advice with council. Although this committee does not include members of the public, it meets in a public forum on the second Monday of each month in Council Chambers at Town Hall.  Please join the meeting at Town Hall or on Facebook Live each month.  All council meetings and council meeting highlights are available on the town's YouTube channel (see Helpful Links).
Audit Committee
This committee has the sole task of reviewing the financial statements of the Town of Kentville with the auditor each year. They also perform an evaluation of internal control systems, and review the conduct and adequacy of the audit. Members of this committee are the Mayor and Deputy Mayor, one additional councillor, and two citizens. These meetings are not open to the public, but if you have a background in financial management and are interested in joining the committee, please contact the mayor.
Board of Police Commissioners
The advisory group for the Kentville Police Service that provides oversight and strategic guidance. The commission meets monthly to discuss emerging issues, equipment, and personnel. Meetings are open to the public.  Members on this board include two members of Town Council, two members from the community, and a representative from the provincial Department of Justice.
Water Commission
Kentville's water systems are overseen by an advisory group that helps to keep the water resources clean and protected. Members include the mayor and three councillors, a representative from the County of Kings and the Kentville Fire Department, and a citizen appointment. If you have a background in water resources or water engineering, you might be interested in joining this committee which meets every three months.
Town of Kentville Accessibility Committee
Nova Scotia's Accessibility Act, passed in September 2017, sets a goal of an accessible province by 2030.  It provides a framework for improving accessibility in the areas of the built environment; transportation; the delivery of goods and services; information and communication; employment and; education.  In 2020, municipalities will be prescribed as public sector bodies under the Act.  This means that within a year of being prescribed, municipalities will be required to establish an accessibility committee and accessibility plan.  Kentville's Accessibility Committee was formed in the fall of 2019 and has been meeting monthly since January 2020.