NOTICE OF DECISION OF COUNCIL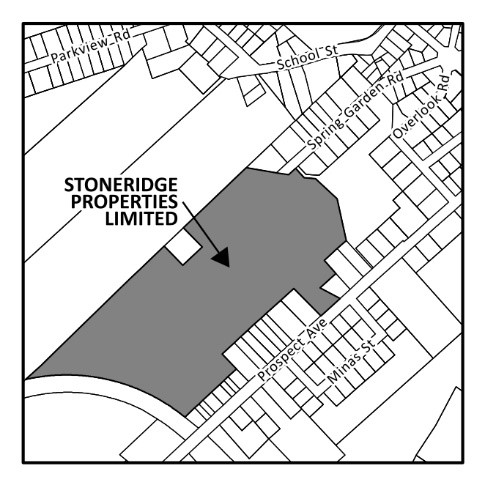 TAKE NOTICE THAT THE Council of the Town of Kentville did approve a map amendment to the Land Use By-law, rezoning lands owned by Kevin Saunders, Stoneridge Properties, PID 55290241, Prospect Road from One-and-Two Unit Dwelling (R2) to Medium Density Residential (R3).  The amendment will provide an opportunity for mixed use residential development on the site.
The said amendment to the Town's Land Use By-law was approved at a regular Town Council meeting on Monday June 29, 2020 by a majority vote of Council with those present at the Public Hearing eligible to vote.
AND FURTHER TAKE NOTICE that the aforementioned amendment to the Land Use By-Law may be appealed by any aggrieved person(s) and such appeals shall be served on the Nova Scotia Utility and Review Board within fourteen (14) days of the publishing of this Notice.
Kelly Rice
Town Clerk