THE KENTVILLE RAVINE TRAIL IS CLOSED EFFECTIVE MONDAY FEBRUARY 21ST AND FOR THE FORESEEABLE. PLEASE REMAIN OFF THIS TRAIL UNTIL FURTHER NOTICE.
THIS TRAIL IS UNSAFE FOR USE. 
Imagine losing yourself in nature among hemlock growth over 250 years old. It's a wonderfully restorative experience! The Ravine Trail winds along and over the stream towards the waterfall. Families, check out the Kentville Ravine Adventure—the games, information and activities are sure to transform your walk around the Ravine into an adventure!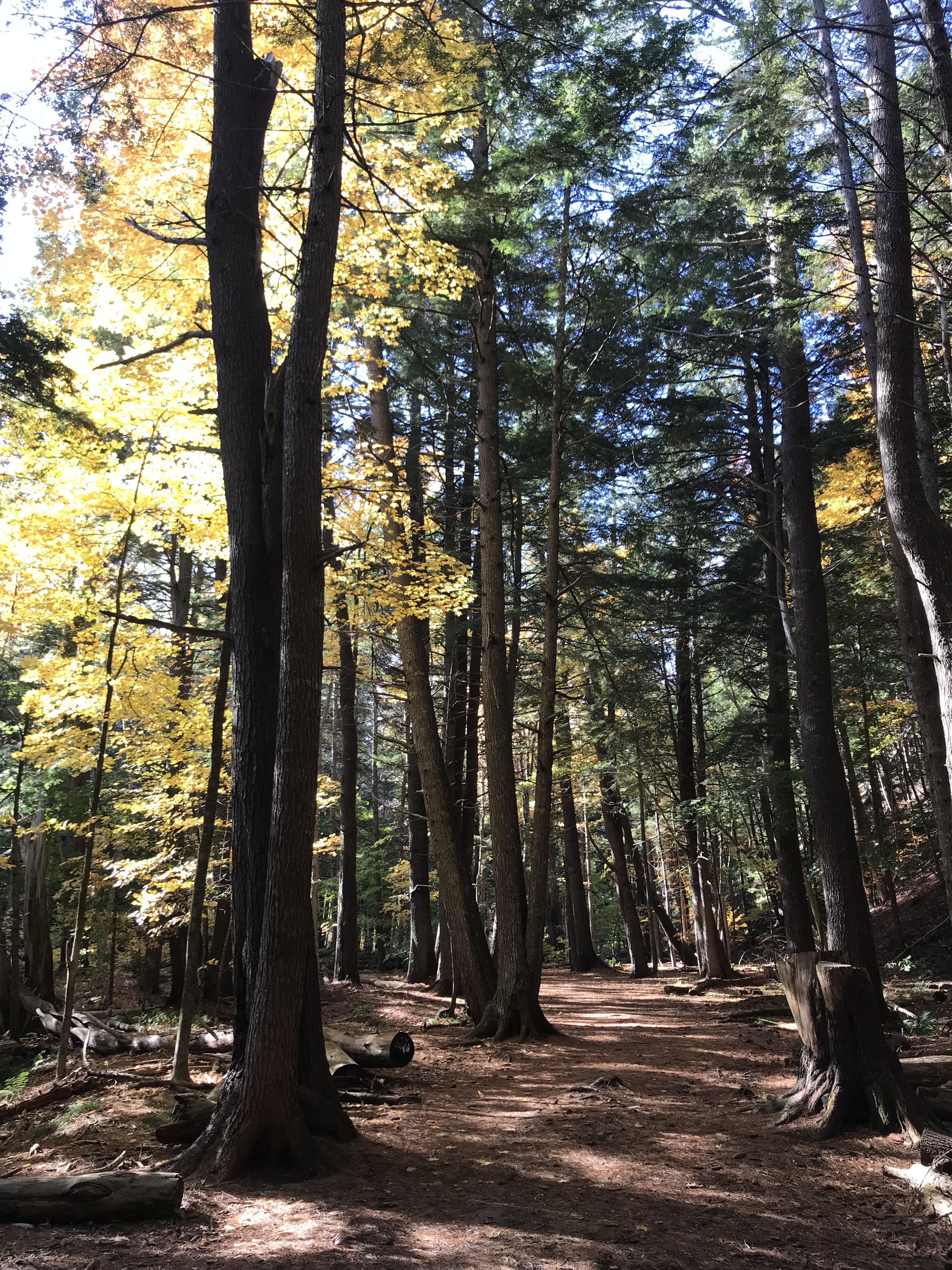 You can access the trail at 32 Main Street, at the top of the Research Station Property. Head up the hill, past the Research Station and its parking lot, following signs to the picnic area. At the picnic shelter you'll see the trail that leads you to down into the Ravine.