Are you interested in helping your community thrive?  Any life experience you have, combined with a love of Kentville, makes you the perfect candidate to run for Council.  Not sure where to start?  We've got you covered.  Here are some resources to get you ready to run*!
*The next municipal election in Nova Scotia is October 2024.  
Short Resources
You Should Run for Office by Elise Partin.  7 minutes.  Elise, Mayor of the City of Cayce, holds the distinction of being the first female to serve in the office of this 13,000-resident city. She has been recognized for her focus on economic development, her strong representation of diverse residents and her efforts to promote regionalism and ethics reform while protecting taxpayer dollars.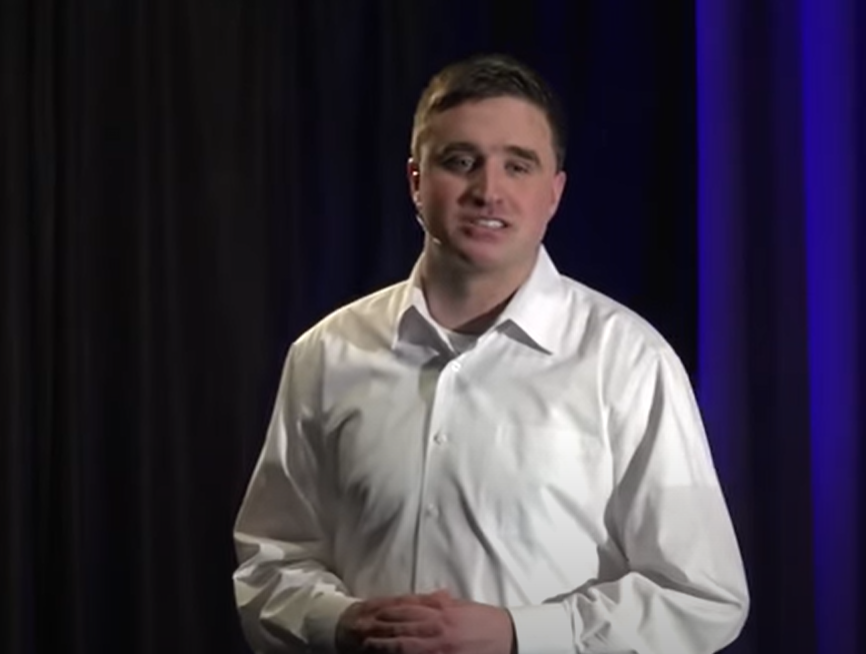 Why Running Matters by Henry Beck.  11 minutes.  Being a politician is never easy. Balancing social life and academics as an undergraduate is hard, but serving on the local city council at the same time is even harder. Henry Beck is a 2009 graduate of Colby College and has represented part of Waterville and Oakland in the Maine Legislature since 2008.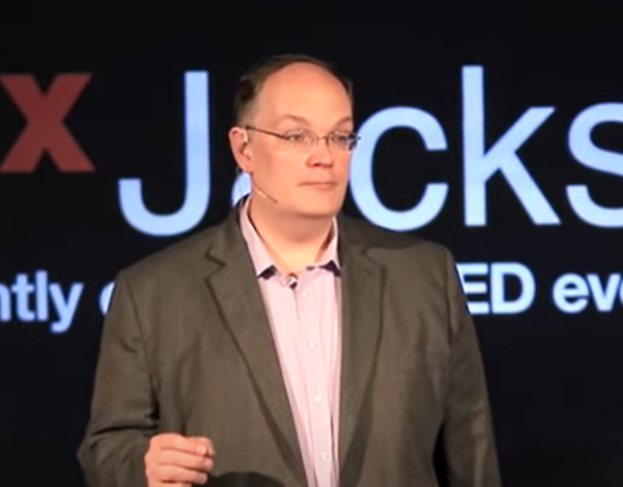 What is Good Governance by Ben Warner.  8 minutes.  Local government must often make decisions on multifaceted issues, and those choices have substantial implications for our community. But when those choices are made without robust citizen input, the quality of our governance suffers. Now, more than ever, it's important that each one of us assumes the burden of civic participation.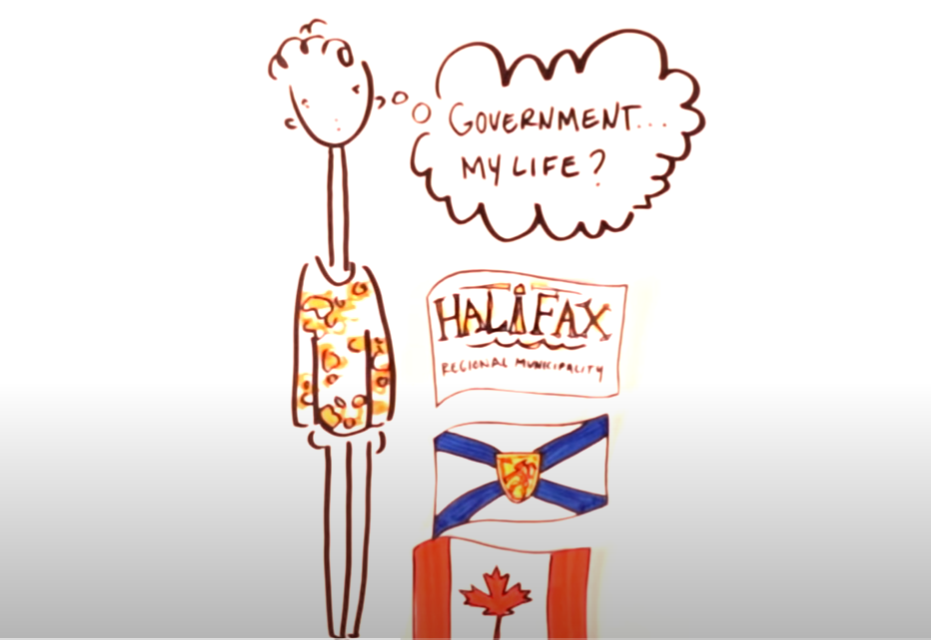 What Does Each Level of Government Do in Canada. 6 minutes. The Springtide Collective video outlining exactly what each level does in Canada, and why local government is so important!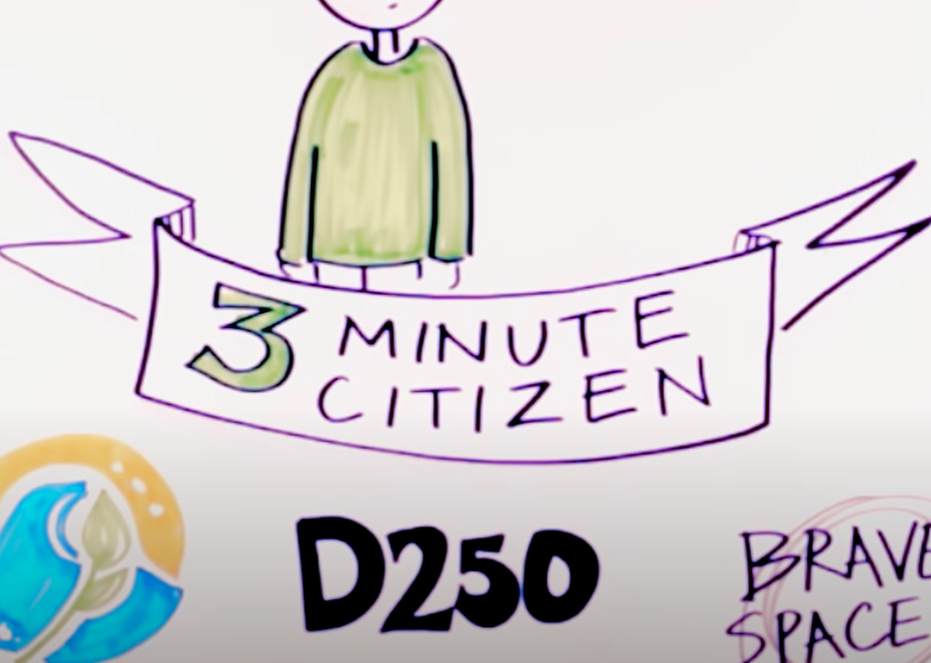 How is a democratic government different than other governments?  3 minutes.  The Springtide Collective video describing democracy and other forms of government.
Guide to Political Conversations on Social Media (part 1)
Guide to Political Conversations on Social Media (part 2)
Podcasts on Local Government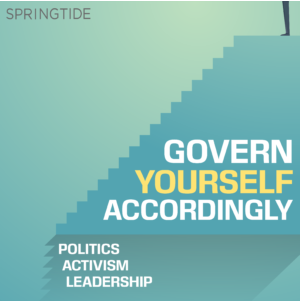 Govern Yourself Accordingly, by Springtide, is the weekly podcast (ended in 2020) for engaged citizens and public leaders who want to shape the future through politics – with their integrity intact.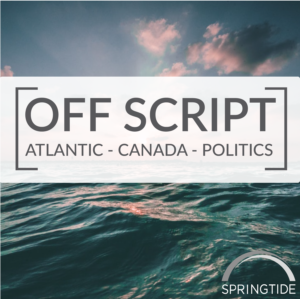 Off Script.  (ended in 2019) Off Script is a podcast for engaged citizens, public leaders, and activists in Atlantic Canada. In each episode of the podcast we explore how we can govern ourselves, and our communities better.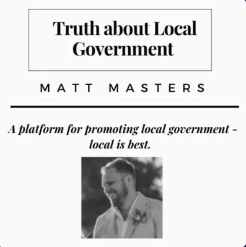 The Truth about Local Government.  Recent episodes.  The purpose of this podcast is to shine a light on topics and issues that are prevalent in local authorities across the UK at the present time. And hopefully by shining a light on the problems local authorities face and the solutions they are implementing, it will drive greater engagement with local authorities across the UK.
More Detailed Information
Springtide Collective articles, 5-10 minutes of reading.  Dozens articles about democracy, local government, sharing power with BIPOC groups, and so much more!
Springtide Collective, Local Decisions Campaign School: Nova Scotia's own leader in resources and information on local government and democracy.  Campaign School offers video workshops and speakers on local government and campaigning.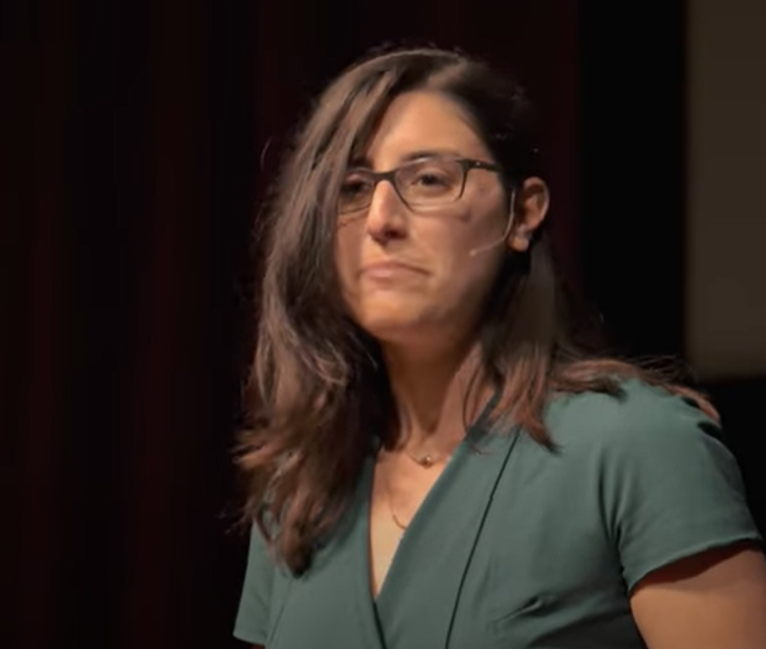 Why Running for Office is Worth the Risk by Sofia Pereira.  17 minutes.  Sofia Pereira is an elected official, "policy wonk," and an expert in women's political leadership. She brings years of political organizing experience to She Should Run, a national organization dedicated to expanding the talent pool of women running for elected office. As the community manager, Sofia oversees the She Should Run Incubator, supporting thousands of women across the country as they consider running for office.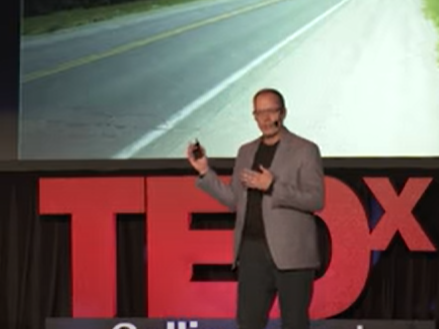 Innovation in Local Government by Jason Reynar.  13 minutes.  Jason Reynar is an innovator who embraces the mantra, "Don't worry, be crappy" - inspired by Guy Kawasaki's talk, The Art of Innovation. He uses this as an approach to innovation focussing on action and implementation rather than fussing over perfection. He is passionate about rapid improvement of quality of life though local government. When traditional transit proved to be unaffordable and impractical, one disruptive town decided to subsidize ride-sharing instead. Jason Reynar lead the government team that established this public-private partnership with Uber — what they believe to be a global first.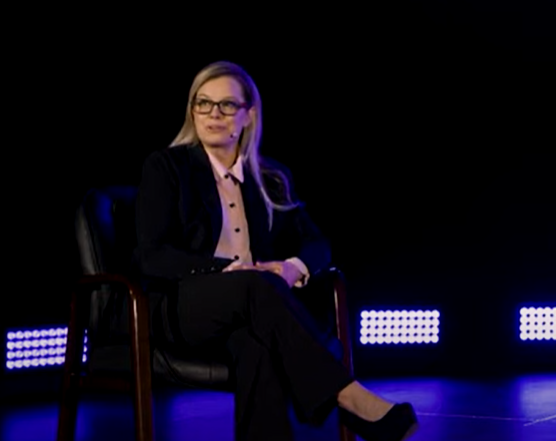 Why We Should Know Our Local Government, Hillary Schieve.  17 minutes. This interview with Mayor Hillary Schieve of The City of Reno was recorded on June 8, 2020. Mayor Schieve makes the case that in times of crisis like the COVID-19 pandemic, your local government is often the most important. She explains why opinion polls show people trust local government more than the federal government. Mayor Schieve reminds us to pay attention to our own mental health and the mental health of our families and friends.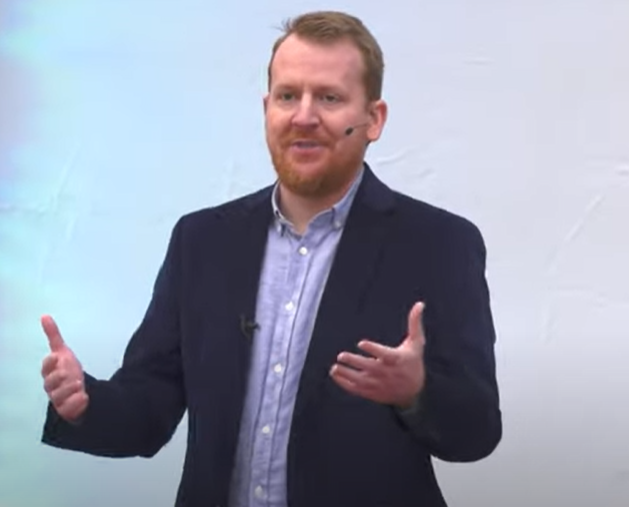 Fail Safe: How Local Gov't Can Succeed through Failure, Justin Entzminger.  13 minutes.  We root for innovation and development everywhere but government. However, for government to be successful, we have to reboot our expectations and celebrate the small-scale failures that lead to better service and improved lives. When you believe you are required to never fail, it is natural to focus on doing the same thing, over and over, despite the world changing around you. 
Operation Black Vote Canada.  Operation Black Vote Canada (OBVC) supports the election of Black Canadians to public office. We educate, motivate and advocate for Black Canadians to participate in Canada's government, agencies, boards, commissions, civil service and political processes at all levels. Unique among other traditional organizations that recruit candidates, our goals are to provide information to expand the community of Black Canadians considering public office and encourage civic engagement in Black communities across the country.
ProudPolitics.  Their mission is to diversify the face and voice of Canada's politics by breaking down barriers for marginalized and under-represented LGBTIQ+ leaders to realize their potential to civic-leadership, whether that be serving on public boards/commissions, leading advocacy or political campaigns, or serve and win elections, through candidate support, fundraising, networking, and outreach.
MunicipalCampaignSchool.ca These video resources from Ontario are still a great resource for Councillors and Mayors in Nova Scotia, specifically offering guidance to new elected officials and rural candidates.
Detailed Resources for Potential Candidates
Nova Scotia Guide for Municipal Councillors, 2020.  32 pages.  This documents gives an overview of the roles and responsibilities of a municipal councillor, prepared by the Department of Municipal Affairs and Housing, with help from the Nova Scotia Federation of Municipalities.
Municipal Elections in Canada:  A Guide for Women Candidates.  82 pages.  This guide is designed to be a resource for women and for men who wish to promote the role of women in municipal politics.  The goal of the Federation of Canadian Municipalities is to see women make up 30% of local government councils by 2026.
Women in Politics Study, 2022.  104 pages.  This is the results of a 2022 survey of women ages 18 to 30 regarding municipal politics.
Nova Scotia Municipal Government Act.  (online) This legislation from the provincial government guides almost every aspect of local government.
Nova Scotia Municipal Statistics Annual Report.  This report consolidates and analyzes financial data submitted by municipalities. It also allows for comparison between municipalities and between municipal units (counties, districts, towns and villages) in other provinces.
Planning Guidebook for Municipal Councils in Rural Municipalities, 2020.  30 pages.  This is a guide for all things planning!
Kentville Accessibility Action Plan, 2020.  131 pages.
Kentville Active Transportation Plan, 2020.  108 pages.
Kentville Municipal Planning Strategy, 2019.  82 pages.
How to Apply to be a Candidate
Candidates Guide to Municipal Elections, 2020.  This is where you start when you're ready to become an elected official.  A step-by-step guide to the campaigning and elections process.  This document will be updated for the 2024 municipal election.
Need to Talk? Give us a Call!
The Chief Administrative Officer is the best person to talk to- they are the leader of all staff in Town Hall and are the staff person who works most closely with the elected officials.  Kentville's CAO is Dan Troke, he can be reached at cao@kentville.ca, 902-679-2501 
You can also reach out to the Deputy Clerk for the Town.  They are a support person for Council and committees of Council and are very knowledgeable about all things Council related.  Kentville Deputy Clerk is Jennifer West, she can be reached at jwest@kentville.ca, 902-679-2503